About half the people reading this article will hate it
You know who you are.
The debate on which gender is better has been going on for an unnecessarily long time. To end this argument, all you have to do is google a few things that impact our lives every day. If you Google "best inventors" a list of inventors come up. Unsurprisingly, the list is dominated by men with you having to scroll 2 times before reaching the first woman. Now considering the fact the population has always been about 50-50, women need to step up their game. Now google "presidents of the greatest country ever made" (or you can skip the extra words and look up "President of the U.S."). If you're smarter than the average 3rd grader you probably won't need to google this to know that no women are on the list. Some people might argue women's suffrage but 2020 marks 100 years since women were allowed to vote. Another thing that drastically impacts our lives is sports which brings us to the last search of "100 greatest athletes". This shows you to a list of athletes and unsurprisingly men dominate the list again. With these 3 searches in mind most people see the obvious answer but if you're still a skeptic of this FACT (aka a woman) then read on to learn about the miracle that is man.
Bigger is Better
Bigger is always better. One of the most truthful things that anyone's ever said. Whether it's a bigger house or bigger jars of Nutella or a bigger brain. In all these things men usually end up on the bigger side because they're the only ones who don't care about the amount of calories in Nutella. The YouTube channel AsapScience who touch on sciences of the human body explain some differences in the brain makeup of men and women.
If you listened to the important parts of the video, the part about bigger not always being better is not being one of them, you heard that men's brains are on average 8-13% bigger. This just inherently makes men's brains better no questions asked, case closed, finem fabula. The video also states that men show stronger visual-spatial abilities. Kate Kelly a writer for Understood.org explains visual-spatial abilities writing, "Visual-spatial processing is the ability to tell where objects are in space. That includes your own body parts. It also involves being able to tell how far objects are from you and from each other." This basically means  This is a lot more useful than "stronger verbal abilities". The amount of things a person can do with stronger verbal abilities is very limited. Does this mean you can gossip better? Throw shade? Call your ex at 2 am saying that the breakup was your fault and that you want him back? If this is what stronger verbal skills entail then women can keep their stronger verbal abilities. Stronger visual-spatial abilities sound way cooler (like something from The Matrix).
Bruce Goldman, a writer for Stanford Medicine, supports Asap Science's claims with the research of Nirao Shah, a professor of psychiatry and behavioral sciences at Stanford University. Goldman's article states,
"Men, on average, can more easily juggle items in working memory. They have superior visuospatial skills: They're better at visualizing what happens when a complicated two- or three-dimensional shape is rotated in space, at correctly determining angles from the horizontal, at tracking moving objects and at aiming projectiles.Navigation studies in both humans and rats show that females of both species tend to rely on landmarks, while males more typically rely on dead reckoning: calculating one's position by estimating the direction and distance traveled rather than using landmarks."
This is why your dad should always get the map.
The Harsh Truth
If you've made it this far into the article,  you're in one of 2 categories right now. Either you think I, the author, am a sexist, pompous, overblown, bigoted ignoramus or … you're a man. With this observation, a question arises. Do only men believe that males are better and vice versa?
The answer is no.
Not only do men know that they're better but women know it too and have known it for a long time. Frank Newport a writer for Gallup News states, " If Americans could have only one child, they would prefer that it be a boy rather than a girl, by a 40% to 28% margin, with the rest having no preference or no opinion on the matter. These attitudes are remarkably similar to what Gallup measured in 1941 when Americans preferred a boy to a girl by a 38% to 24% margin." This shows that for the past 76 years males have been the preference in childbirth. These polls were based on the answers of both men and women and provide undeniable proof as to which gender is preferred by most people. Lauren Probert a writer from the New York Post writes, "Women get more stressed than men about "every key life event" — from losing their smartphone to Brexit, researchers say." This extra stress is of no use and only brings trouble to people around them.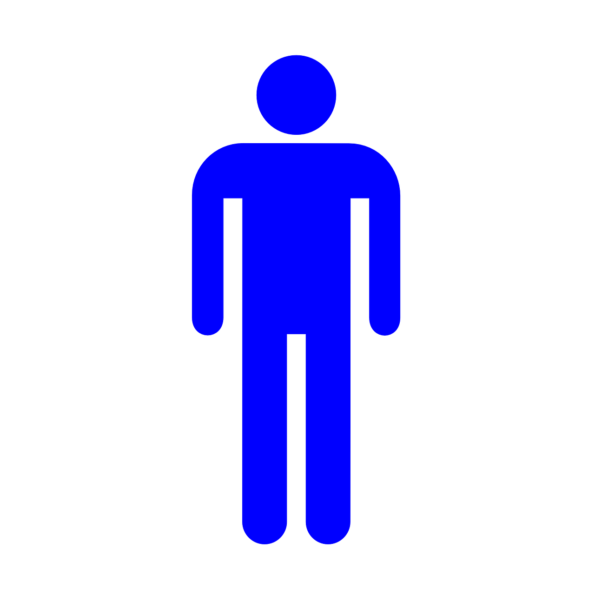 Frequently Argued Statements
Even after the eloquently stated reasons and arguments as to why men are better, some people (not going to name any groups *cough* women *cough*), still fail to see why males are the better gender. These are some of the retorts to arguments brought up by people who don't believe in the miracle of man. These well thought out responses were composed by a great chauvinist of the cause comedian and author Dick Masterson.
Masterson's words are in bold, from his great novel Men are Better than Women (pg. 246-247)
Women are better at multitasking than Men!- Messing several things up at the same time is not multitasking.
Men have caused all the wars ever!- Men have also ended them.
Wasn't Hitler a man?- Wasn't Elvis?
Historically women were never given the opportunity to excel!- Excellence doesn't need to be handed an opportunity.
God created man first and he didn't just flip a coin, he did it for a reason. He needed something he could count on, something who wouldn't let him down, something that wouldn't be the first to eat the forbidden fruit. God needed man.
Featured Image by Pixabay
(Visited 831 times, 1 visits today)