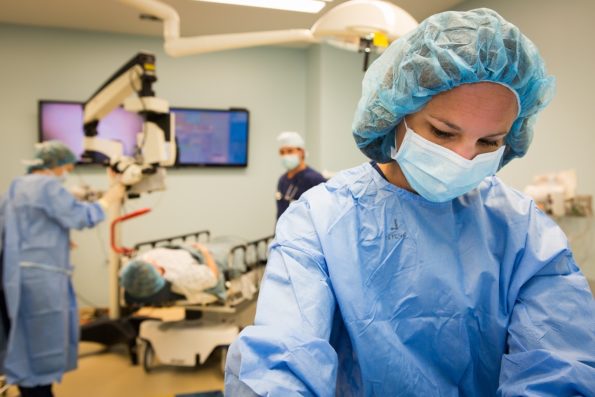 featured image from pixabay 
For over a century the United States has been trying to gain government-funded healthcare and have yet to do so. It may seem idea but is free health care realistic? Government funded healthcare is something people have been fighting for since the late 1800's with Medicare, the beginning of health insurance. We have not yet gained free healthcare, so what makes them think things will change after all the previous failed attempts? 
 Universal healthcare would be an unethical choice to make because if it was implemented then it would lead to a shortage of doctors over time. 
 Why doesn't the U.S. have fully funded healthcare?
This is because we have an absence of general coverage. The U.S. has single-payer healthcare giving the government more flexibility to change prices of medical services and medications and making them more cost efficient for citizens, rather than having all healthcare funded. Annalisa Merelli, an ideas reporter for Quartz states, "Single-payer health-care […] helps keep costs down for two reasons: It means that the government can regulate and negotiate the price of drugs and medical services, and it eliminates the need for a vast private health-insurance bureaucracy."
The government funds two-thirds of Medicare and Medicaid. This is what gives support to U.S. citizens that are in need of it and makes medical costs more affordable. I believe that Medicare and Medicaid beneficial as long as the people that are eligible for it do not take advantage of it. Especially if they are not in dire need of it.
The United States actually funds a much greater amount of money to health services for its citizens than any other country, including ones with government-funded healthcare.  The United States government spends approximately one-sixth of its government spending on medical advantages.
Why does the United States government pay the most for healthcare?
An article from The Commonwealth Fund states that The reason, "[H]ealth care spending per person is highest in the U.S. not because Americans go to doctors and hospitals more often, but because of greater use of medical technology and healthcare prices that are higher than in other nations."
With most of the spending going to medical technology, there is less money to go to more important parts such as social services, "like disability benefits and employment programs."
The government should spend their funds on things that are obviously needed and will help people that need it instead of on medical experiments and technology that we do not even fully understand what it is used for.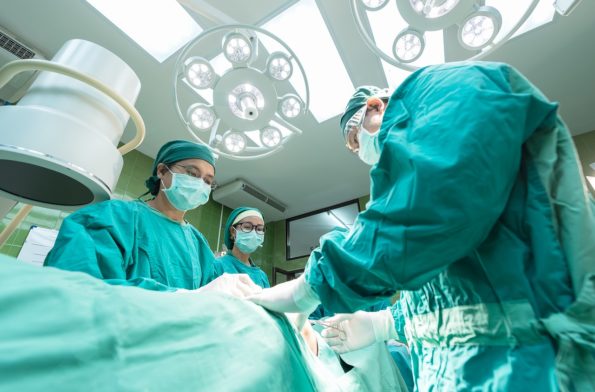 Why Healthcare in the U.S is not and will not be Free.
If healthcare in the United States became fully funded it would take up a huge portion of the United State's funding budget overall. It would leave only a little bit of money if any for other things that need the government funding more.
The United States actually funds a much greater amount of money to health services for its citizens than any other country, including ones with government-funded healthcare.  
The United States already spends the most money on healthcare than any other country because we have so many more medical technological advantages than other countries.
Our funding for healthcare also goes to medical research. Without good medical research, people would be more prone to undiscovered illnesses and we would not know as much as we know about things relating to our health.
The government also has Medicaid and Medicare to help citizens that struggle with paying for their medical attention. The United States should not and most likely will never have fully funded healthcare.
How Universal Healthcare Would Hurt The U.S.
Not only would universal healthcare hurt the government it would also hurt doctors and the medical field in general.
An article from Formosapost states: "The universal health care will reduce the amount of money doctors can make thereby reducing the attraction in the practice. This could create shortage of doctors in the long-run.Those with higher incomes may complain that their money is going to pay for the healthcare of other citizens when it should be going to pay for their own health care."
Universal healthcare would be an unethical choice to make because if it was implemented then it would lead to a shortage of doctors over time.
Doctors jobs entail so much and their jobs should not turn into something everyone takes advantage of. They are there for people that need medical attention and not for people to take advantage of them. What good would universal healthcare do if there were no doctors to give you the medical attention you are looking for?
Universal healthcare would also hurt the government and its spendings. An article from CNN states: "Spending on health care has increased sharply and in 2014, it amounted to 8% of household expenditures, compared to 5.7% in 2005." This statistic may be fact that healthcare should be fully government funded, but if it was that would mean the U.S. government would be responsible for paying an average of 8% of every family's household expenses throughout the entire country. If they did so that would cut an extravagant amount of money the United States has funded for other things.
An article from HuffPost states otherwise. They believe that it is time for government-funded healthcare. They state that; "A single-payer healthcare system will be simpler, more efficient, involve less cost, and satisfy more consumers." That could be true but it would most likely only be simpler and more efficient for the citizens gaining it. What would happen to the doctors and governments budget? It may seem like a great thing but it comes with many flaws. They believe the state should pay; "Single-payer healthcare involves the state rather than private insurers, paying for healthcare costs." If the state paid that money would have to come from somewhere. That would result in budget cuts on many other things that are more relevantly needed.
Healthcare battle in the U.S. today…
Currently, there are a few major events happening that relate to universal health care. One is the CVS and Aetna deal. The "drugstore giant" CVS said they wanted to buy Aetna for 69 billion to combine their drugstore with one of the United States largest healthcare systems.
This could reshape the whole health insurance industry if it goes through.
An article from News@Northeastern says, "But there are potential drawbacks to the merger, too. One is that individuals insured under Aetna may find they have restricted healthcare choices." This merger could be a big step toward fully funded healthcare but there are many kinks in the plan that still need to be worked out. This could be a potential threat to the medical field.
Another plan that could positively impact having no fully funded health care is the GOP plans to repeal Obamacare.  The reason for doing this is to "decrease the top income tax rate" to benefit the economy and citizens.
In an interview NBC news had with Sen. John Kennedy he said: "There are some people who are concerned about including the mandate in the tax legislation, but my gut tells me we will reach a consensus on doing that […]It makes too much sense." The plan may have some kinks but once they are worked out it has great potential to benefit the U.S. and its economy.
(Visited 92 times, 1 visits today)