Photo by wenjieqiao
If happen to have a Twitter account and you follow girls (not to be gender stereotypical) you have most likely seen her retweet pictures of traveling the world or taking a road-trip across the U.S. I have to say I agree (maybe it is because I am a girl), but taking a road-trip through America sounds like a dream to me and the other adventurous girls of Twitter. Yet, why does no one nowadays take the time to road-trip?
When most people hear the word vacation they almost automatically think of flights, layovers, and delays or places like Disney World in Florida, the Grand Caynon in Arizona, and the sandy beaches in California. Well I'm here to tell you that taking a road trip to these places can be just as fun , if not FUNNER.
Now, I can understand why California, Arizona and Florida are popular destination for vacation, but think of all the amazing sights and attractions you miss by flying to them instead of driving to them. For instance, when you drive you can stop along the way wherever and whenever you want, weather it's to a National Park, a Historical Center or even a tidy little coffee shop.
Renting a Car
Often when one flies to a destination they need to rent a car, unless they plan to sit in their hotel room and watch tv the whole time or stay within a five miles radius of their place. Renting a car can cost almost as much as gas money in many instances. For example, if one were to rent a car in South Carolina from July first to July eight it would cost around 200 dollars (and that's for a small vehicle) and up to 624 dollars (for any type of SUV). Of course this all depends on where you go and what car company you borrow from. Last year my family and I drove to Death Valley in California- a total of 1824 miles and we spent around 300 dollars on gas. Keep in mind we also went out of our way to see things like the Redwoods NP (CA), Crater Lake NP (OR), Crater of the Moons NM (ID), the Wind Caves NP (SD), Zion NP(UT), and also stopped at George the Chili King in IA (a restaurant that was on the hit television show Diners, Drive ins and Dives.)
When road-tripping I suggest you pack things to keep you entertained, a first-aid kit, and snacks which you can simply throw into the car's compartments. A person who flies doesn't usually have room in their luggage for all these useful things. Plus, you also tend to be more comfortable in your own car and who doesn't like to be comfortable. I also suggest to bring your roomiest vehicle so nobody has to feel squished.
Experience
I personally believe when you go road tripping you get to experience more, learn more, and gain more memories. When you drive through each state on your way to your destination, you'll notice each state has a different landscape, different restaurants and stores, and the different ways civilians live their lives. You may also learn that your family will never make it into the Minnesota Opera, but their high-pitched, off-key singing voices will forever be a fond memory in your heart. You and your family can laugh, tell stories and enjoy the ride and see wayyyy more sights.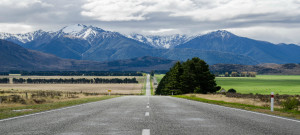 Photo by Tom Hall
Now have I convinced you? If I did here are some tips to make your road-tripping experience enjoyable.
Number 1:
Always bring some word-finds, crosswords, sudoko, madlibs, novels, ect. Whatever you enjoy that you can do in the car during the long parts of the drive. A.K.A the plains of Nebraska. Sometimes you have to drive through the boring landscape to get to the exciting landscape.
Number 2:
Always Bring Snacks.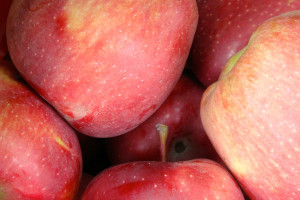 Photo by Carriagehouse2011
You may get hungry on the road and not want to stop for a water bottle or a bag of chips, so just have a variety of foods-ranging from apples to easy cheese-to cater to your cravings.
Number 3:
Stop at as many rest stops as you can!! Nothing is worse then driving through Wyoming and having to pee.
Number 4:
Plan a little. Before you leave see if you drive by any scenic byways or national parks and landmarks you could detour to. A great website for landmarks and parks is http://home.nps.gov/index.htm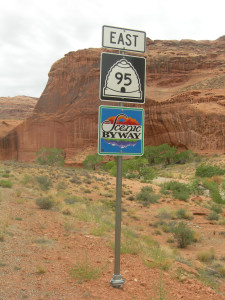 Photo by Jimmy Emerson, DVM
Number 5:
Do something everyone in your family enjoys or have certain days for each member were they can choose an activity.
Number 6:
Enjoy the ride and where it takes you. Keep in mind that your plans may change, you might skip something you hoped to do or decide to stop somewhere else. Allow this to happen, it's part of the fun. You'll most likely run into bumps, but later it may become you favorite memory.
I know some people prefer not to drive and would rather go to their destentanation via airplane, especailly if it is all the way to the coast of California. However, it's doable and fun. You don't even have to drive out of state your first road trip. You could do a Minnesota road trip if you prefer. Anyways, maybe this year instead of flying to Flordia, you could drive and see where it takes you. Unless it takes you to Oregon….then maybe you ought fly or learn to read a map.
(Visited 4 times, 1 visits today)